Training
nder the terms of competitive endurance riding, a field of riders and their horses race one another to complete a pre-marked, pre-measured course over a distance of between 25 - 100 miles across virtually any terrain.
In 1978 the Federation Equestre Internationale (FEI) recognized endurance riding as an international sport, and in 1993, endurance became the fifth discipline under the United States Equestrian Team (USET).
This growing sport is governed by The American Endurance Ride Conference (AERC). The AERC sanctions more than 700 rides each year and encourages the use, protection, and development of equestrian trails, especially the historic trails, such as the Pony Express and Lewis and Clark Trail.
Lucian and his Arabian gelding, Masquerade train for these endurance rides in the beautiful McDowell Mountain Park in Scottsdale, Arizona. For details or follow us on facebook at http://www.facebook.com/TheLongRideBook?ref=hl
You can also follow Lucian's rides online by clicking here. The map will open on another tab or window.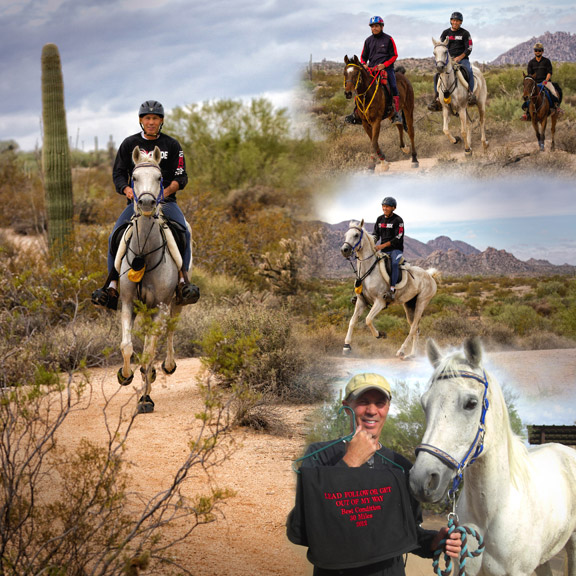 The left and center images at the top of the page are the copyright of Charles E. Brooks, 2010